Monmouth Premier Deluxe
£1,299.00 Ex VAT

ARE YOU VAT EXEMPT? 
VAT EXEMPTION AVAILABLE – please select option "Disability VAT Exemption" when filling out details in Checkout, alternatively call us on 01535 612 163 opt 2
Featuring brand new Premier Delux
Designed with the subtle and elegant scroll arm, the Monmouth rise and recline chair mirrors the style of the Hereford without the wooden knuckles, giving it a more modern look. The slender arms are perfect for when space is at a premium. The Premier Deluxe mechanism combines the Dual motor technology with the extending footrest, whilst standing in an entire league of its own. Including two new programmable 'memory' settings, so you can set the chair to return to your favourite positions whenever you want.
Our Monmouth Premier Deluxe Riser Recliner chair, in delicate Pebble, reassuring Slate or warm and earthy Cocoa. These fabrics are soft to the touch, yet durable during use. Threaded finely with opulent flecks of colour, the herringbone pattern adds a touch of rustic elegance to our newest and most innovative chair.  Other fabric options are also available too.
5 Year Mechanism Guarantee
With a 5-year guarantee on all of our mechanisms, you can rest assured that your riser recliner chair is built to last! 
The 5-Year Guarantee covers:
All mechanisms
Mechanism components
Actuators & cables fitted within the riser recliner chair or sofa.
Plus 1 year guarantee on all fixtures, fittings, electronics and fabrics.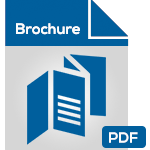 Brochure download
Price Match PromiseWe won't be beaten
Next Day DeliveryAvailable on most products
Backed by ExpertsWe are haopy to help
View our ShowroomTry before you buy

Web Developer Keighley
Copyright 2023. All Rights Reserved