Camberley Deluxe Rise and Recliner
£999.00 Ex VAT

ARE YOU VAT EXEMPT? 
VAT EXEMPTION AVAILABLE – please select option "Disability VAT Exemption" when filling out details in Checkout, alternatively call us on 01535 612 163 opt 2
A modern classic with independent back and leg movement
The Camberley, with its Waterfall back and retro-styled arms, is perfect if you need a compact riser recliner chair. Its simplicity makes this electric rise and recline chair popular, as you can place it alongside any furniture style. Ideal if you need a small recliner chair to belong in your home immediately.
Fitted with the Deluxe mechanism that comprises two individual motors. One motor powers the back movement, and the other powers the leg motion. These independent movements allow you to extend the footrest whilst still in a seated position. Which means you can sit perfectly upright to watch the TV or to read your favourite book. This could potentially assist in the reduction of lower back pain for you.
It's handcrafted in the United Kingdom and upholstered in our luxurious Stafford range of fabrics.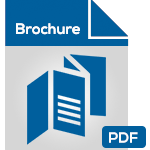 Brochure download
Price Match PromiseWe won't be beaten
Next Day DeliveryAvailable on most products
Backed by ExpertsWe are haopy to help
View our ShowroomTry before you buy

Web Developer Keighley
Copyright 2023. All Rights Reserved